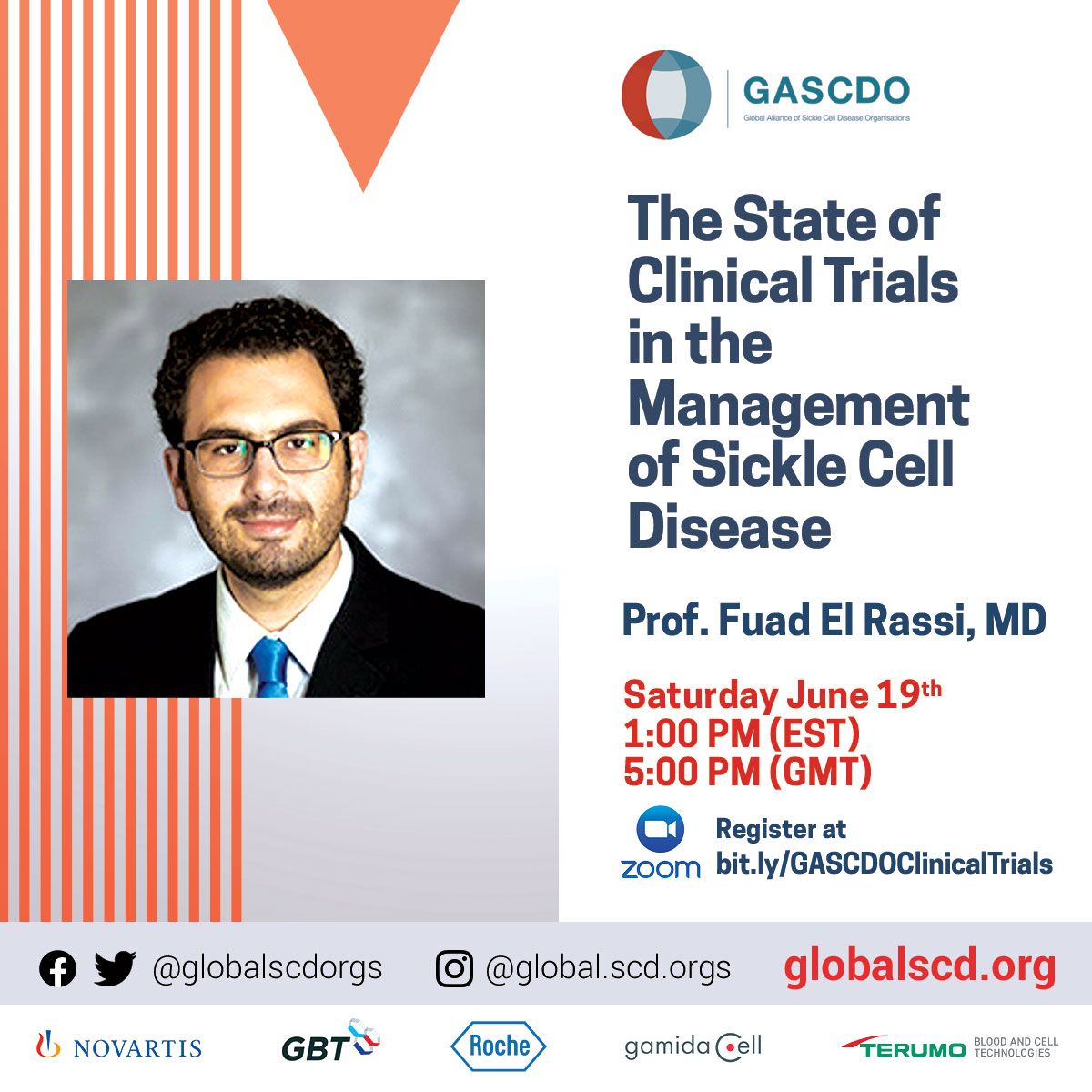 Its World Sicklecell Day week!!
As we advocate for access to better care and treatment, we also need to educate ourselves on the state of clinical trials in the management of sicklecell disease.
Professor Fuad EL Rassi, MD will Join GASCDO as bring it educates on this important topic. This webnair will take place on World Sicklecell Day saturday, 19 June, 2021. 1pm EST and 5pm GMT.
Register here to attend this upcoming webinar: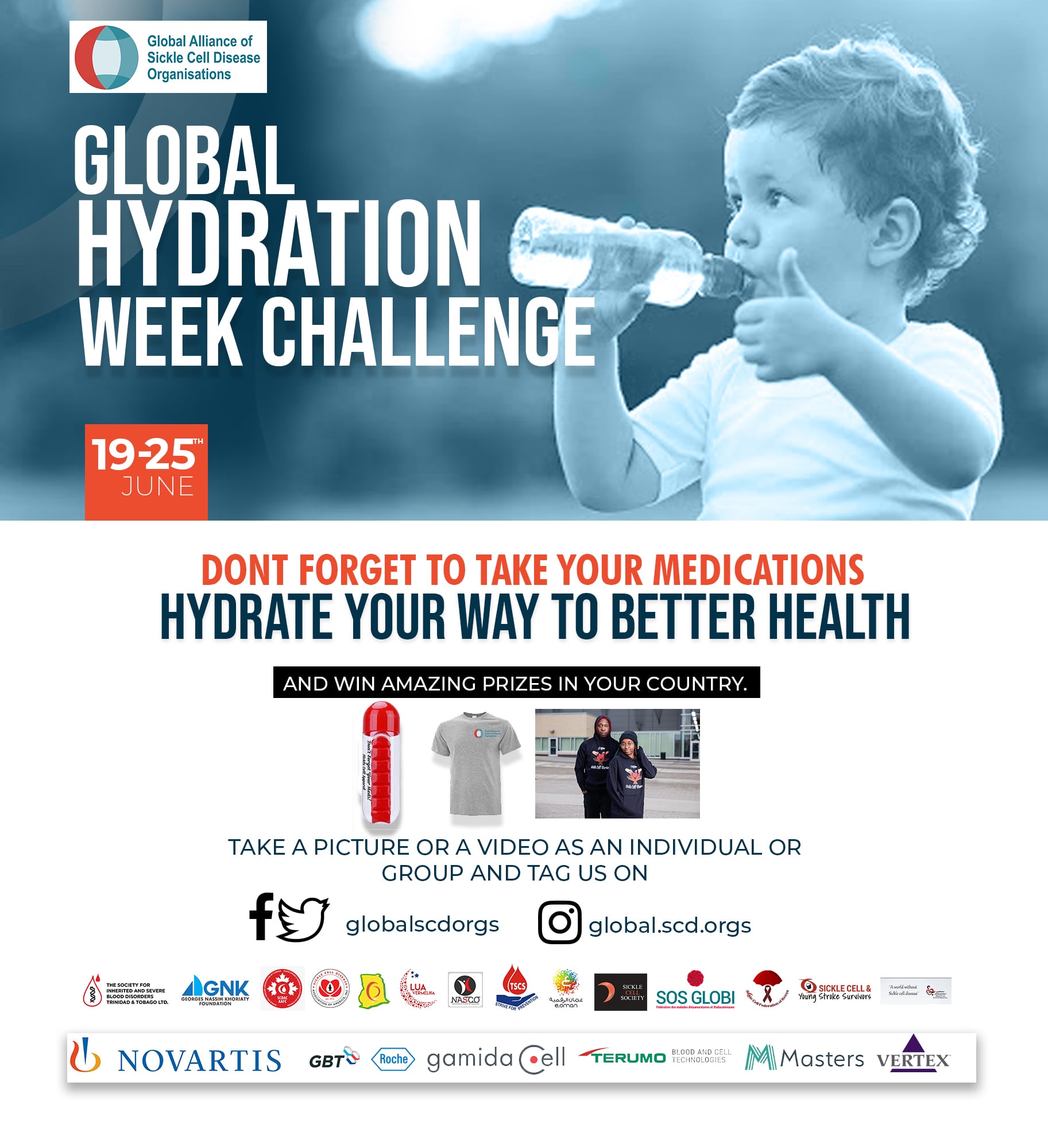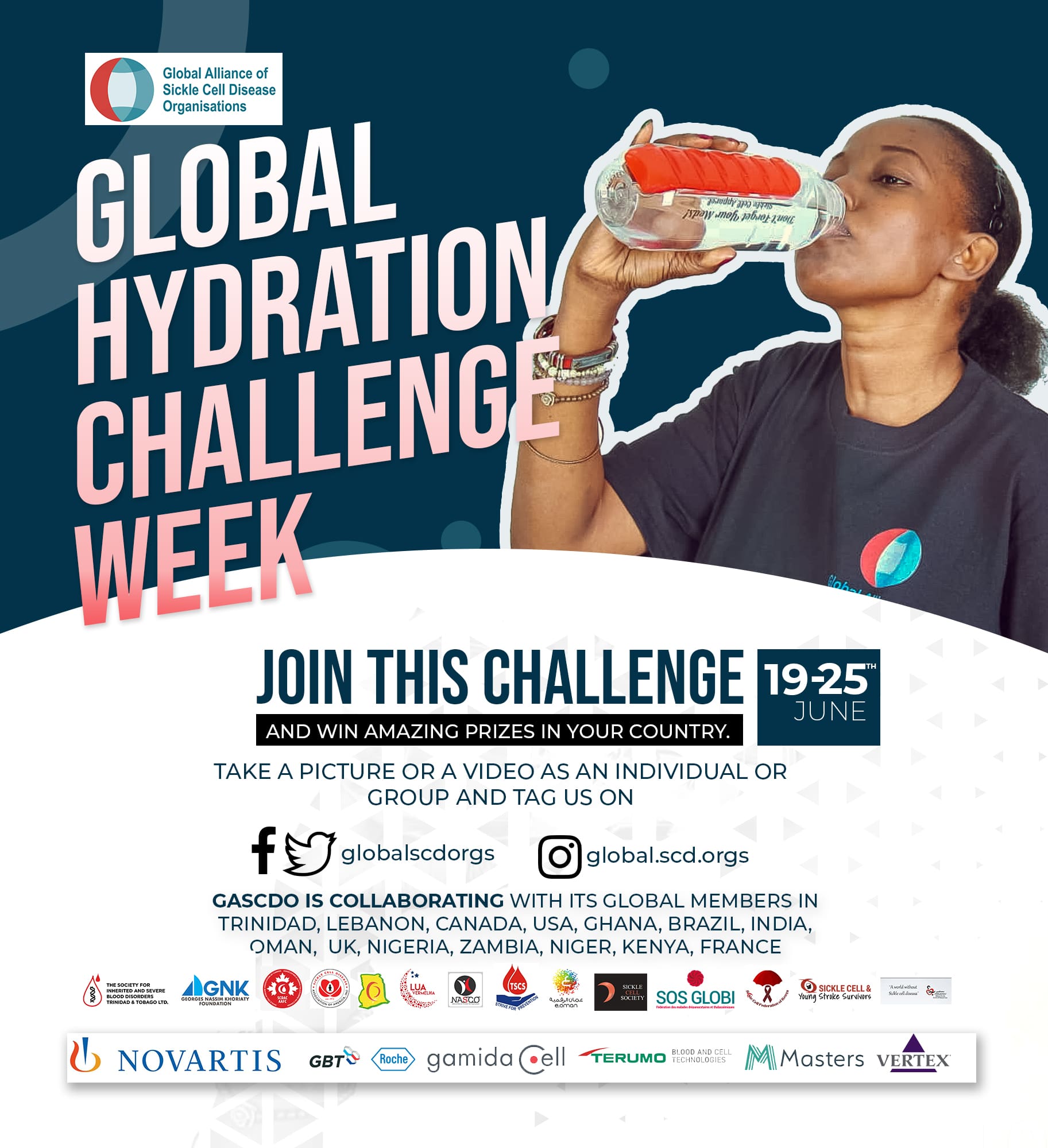 WSCD Docuseries – Untold Stories (ENGLISH)